AMAC is a martial arts academy that utilizes the study of multiple high-level combative arts to create continuous growth and positive change in our students' lives.
---
Our Mission
To offer a professional facility where any person can come and train in the martial arts regardless of age or physical ability. We seek to create an atmosphere of inclusivity, without threatening arrogance and attitude of the common martial arts programs. When a student joins the program, they join a family. We come together in the school to prepare for what can happen outside of the school, and we strive to do it as a team.
We will provide the absolute best educational program anywhere with a progressive and organized training process for the student to follow. AMAC seeks to be a "school" where the student will be actively educated where they advance and grow.
Our instruction is state of the art; the program is continually expanding and growing, just like martial arts and self-defense. AMAC strives to seek out the best information and knowledge available in the industry to bring back to our students. Our team will never cease to continually seek out knowledge and growth.
---
Core Values
The way we create a unique environment is through our Core Values. Our Core Values are the foundation of who we are as a team and the culture at our academy.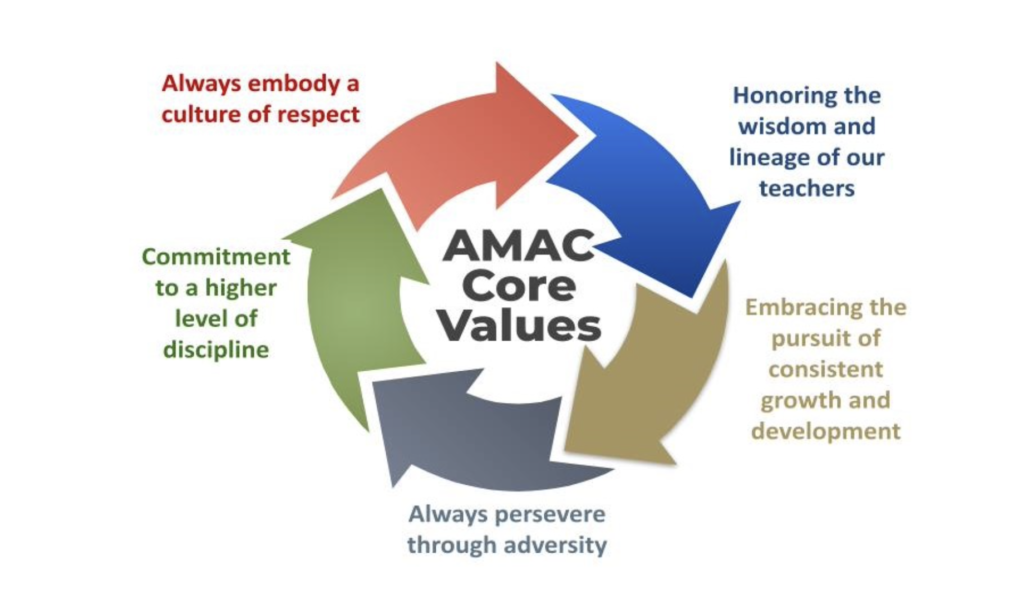 ---
Our Lineage
While we offer various programs at AMAC for group classes, we are also able to bring in a wealth of knowledge and experience from training many different martial arts systems. Our lineage is unlike any other in Georgia as AMAC is a member of the Inosanto Instructor Martial Arts Association, Combat Submission Wrestling, Francis Fong Instructor Association, World Thai Boxing Association, Pedro Sauer Brazilian Jiu-Jitsu Association, Pekiti-Tirsia Kali Global Organization, Keysi Fighting Method, and Chinese Boxing Instructor Association.
In addition to our affiliation with the top martial arts associations in the world, our founder and head instructor, Alan Baker, has earned a black belt or higher in more than 20 combative arts. He brings over 42 years of experience and training into all of the programs offered at AMAC so our students can learn the universal principles of the combative arts rather than be limited by focusing on the limitations of a single system.
Alan Baker also serves as the Defensive Tactics Instructor for the Executive Protection Institute and the Vehicle Dynamics Institute, the premier instructional entities of the personal protection industry. In this role, he has created unique programs to meet the needs and goals of the students. He also oversees the defensive tactics program for the Royal Range in Nashville, TN. Alan brings this wealth of knowledge and creative abilities to the classes and private training opportunities at AMAC.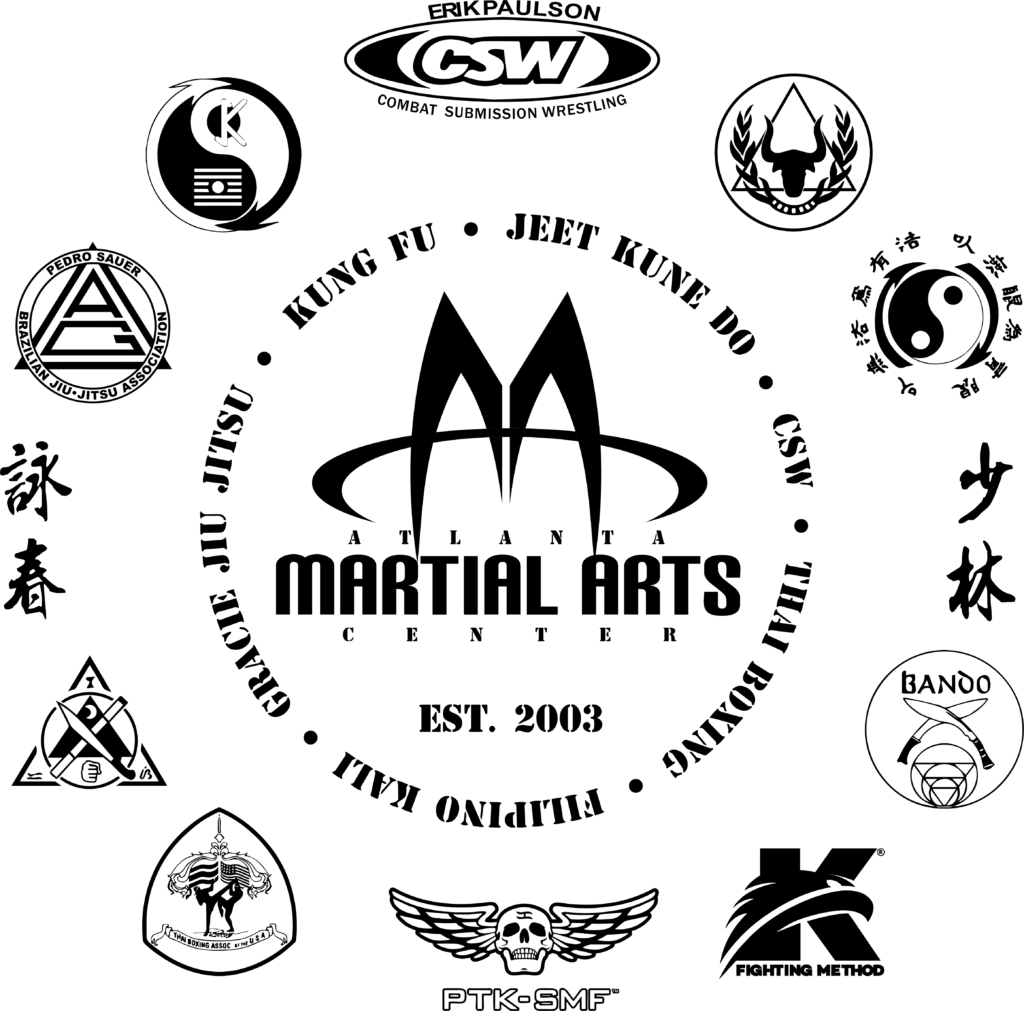 ---
Due to their level of skill and teaching abilities, the instructors at AMAC are consistently flown around the US to train Law Enforcement, government, security, and tactical teams, as well as Personal Protection Specialist PPS (Bodyguards), This experience makes its way back into AMAC's proven curriculums and teaching methods in order to maintain the state-of-the-art standards and real-world answers for our students and their families. If you are considering getting into the martial arts for fitness or self-defense, give us a call and we will arrange a free class or an introductory lesson for you today.
---
Certified Instruction
AMAC is not only a member of some of the most prestigious associations in the martial arts and personal protection community but is often the regional training center of choice for them as well. We play host to some of the foremost martial artists in the industry regularly throughout the year. We bring them to you (the student), so you don't have to travel for this high-level exposure to some of the best in the industry.
---