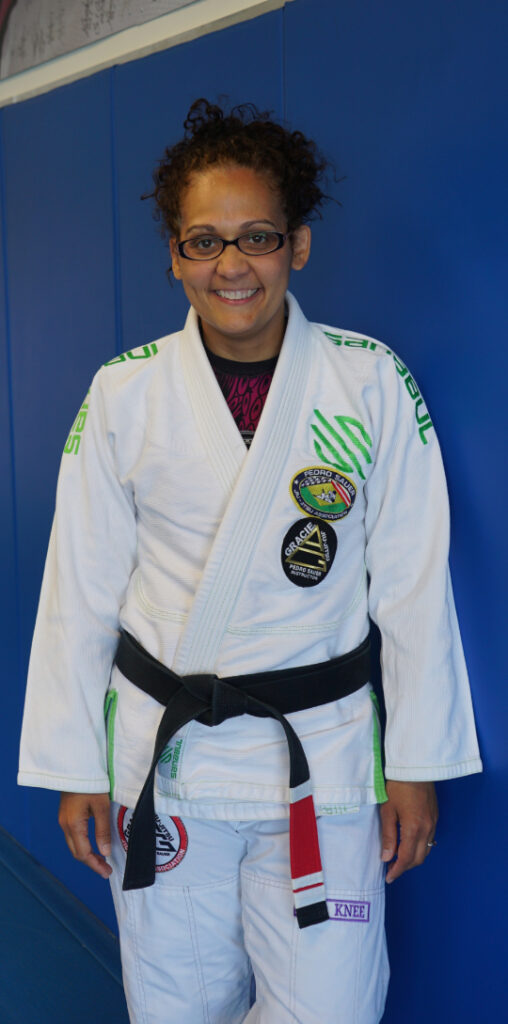 Iris is the Program Director and Office Manager since 2006. She manages all daily operations at the school, including Social Media marketing/branding, Lead Generation, vendor relations, and many other office/school functions. She also is an instructor in our Kids Gracie Jiu-Jitsu program, our Youth Gracie Jiu-jitsu program, Fitness Kickboxing program and she heads the women's Brazilian Jiu-Jitsu program.
Iris graduated from Kennesaw State University in 2003 with a Bachelor's degree in Political Science and went to work for the Atlanta City Council. She later worked for the Jewish Federation of Greater Atlanta until she took over front desk operations at AMAC in 2006. She has been training under Sifu Alan Baker since 2005.
So if you call or drop by to get information on the school and our programs, Iris aka "The Boss" is the person to see. Don't know how something works around the school? Ask Iris!
iris@atlantamartialartscenter.com
Rank
1st Degree Black Belt in Brazilian Jiu-Jitsu
STX Kickboxing Coach Under Erik Paulson
Brown Belt in Jeet Kune Do
Purple Sash in Kung Fu
Green Belt in Filipino Kali
Coach level 1 in Combat Submission Wrestling
Yellow Belt in Judo