AMAC Pekiti-Tirsia Kali (Personal Training)
Personal training sessions can be done one on one with your coach, or you can bring a friend or family member to train with while the coach guides your training. These one-on-one sessions focus more on you and your goals and can be organized explicitly around what you want to accomplish. Private training also allows you to go at your own pace and advance when you feel ready. We have multiple instructors at the Academy, so you can choose who you prefer to work with. There are also numerous fitness-focused options that you can do in your private training to focus more on your health goals while you learn to defend yourself & your family.
---
Currently offered in private instruction
PEKITI-TIRSIA KALI:
Pekiti-Tirsia Kali is the most complete, advanced, and effective system of Filipino Martial Arts in existence today. Pekiti-Tirsia is a true combat Blade Fighting system that employs all edged and impact weaponry, empty-hands combat, and integrates seamlessly with the use of modern firearms.
Today, Pekiti-Tirsia Kali is trained and executed in combat and survival by military operators, law enforcement officers, and citizens across the free world. Pekiti-Tirsia Kali is the official martial arts combat system of the Philippine Marine Corps and is the only Filipino Martial Arts system recognized as official war fighting doctrine by the Armed Forces of the Philippines (AFP).
PTK-SMF™ (Pekiti-Tirsia Kali – Saevio Militaris Faber):
PTK-SMF™ provides functional knowledge and develops effective combat and self-defense skills in students immediately, during every instructional period, not in weeks, months, or years later.
PTK-SMF™ WILL TRAIN and DEVELOP:
Strategic Footwork maneuvering that will enable you to Bridge, Attack, Quarter, and Neutralize your Opponent while Evading and Countering your Opponents' Strikes and Attacks. EXECUTE TACTICAL FOOTWORK IN TRAINING, SPARRING AND COMBAT AND NEVER BE HIT.
Proper execution of combat Blade Fighting Strategy, Tactics, and Techniques. COMBAT BLADE FIGHTING with the LIVE BLADE – NOT SPORT STICK FIGHTING.
Complete Empty-Hands close-quarters combat skills to Preempt Attacks, Destroy an Opponents Guard and Entries, and Dominate an Adversary through the use of all natural weapons of the body. THE TOTALITY OF FIGHTING WITH LETHAL EMPTY-HANDS SKILLS.
Pekiti‐Tirsia Kali Global Organization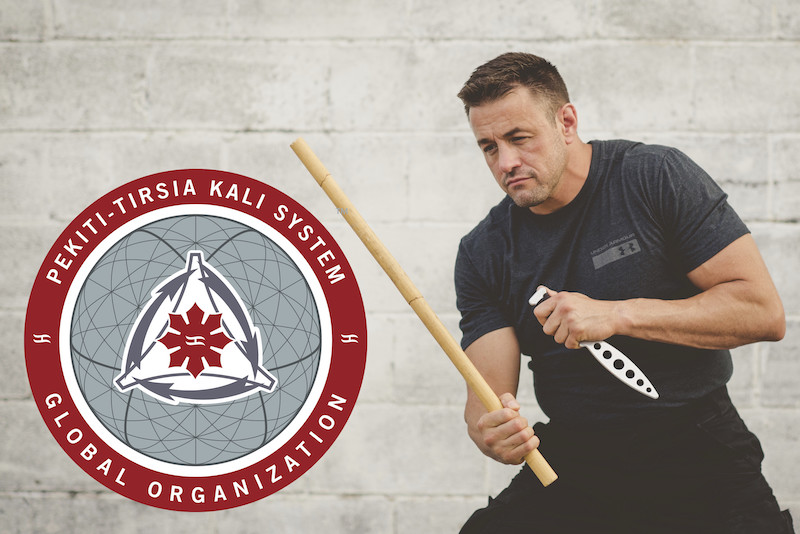 PTKGO is lead by Tuhon Tim Waid, the leading recognized Instructor of the Pekiti-Tirsia Kali System today, and subject matter expert on Military Close Quarters Combat, Law Enforcement Use of Force and Defensive Tactics, and the Authentic Filipino Martial Arts of Combat Blade Fighting. Tim served with distinction in the U.S. Marine Corps as an Infantry Platoon Sergeant, as an Intelligence Sergeant in the U.S. Army National Guard, and instructs military units, law enforcement agencies, and private security forces worldwide in Close-Quarters Combat, Defensive Tactics, and Operator/Officer Survival. Tim has also conducted Executive and Personal Protection operations worldwide as a Certified Executive Protection Specialist and has served as a Corporate Security Manager with industry leaders such as Ericsson and Texas Instruments.
The Pekiti-Tirsia Kali System Global Organization (PTKGO) is the largest professional organization of Pekiti-Tirsia Certified Instructors worldwide. PTKGO Instructors set the standard for technical knowledge, instructional skill and combat execution of the Pekiti-Tirsia Kali system.
PTKGO President Tuhon Tim Waid regularly visits the Atlanta Martial Arts Academy to conduct seminars and Instructor training.